If you've been keeping an eye on the Invest page, you'll have seen that our share offer to raise funds for solar panels on 3 more schools has now reached £68,150!

It's great to be two thirds of the way to our £100,000 target.  We were delighted to be invited to Monton Green Primary School's summer fair on Saturday so we could share news of the project with the school community.  And we'll be at Springwood Primary School's summer fair this Saturday to do the same.

Visit our Invest page to find out how you can help fund solar panels on Monton Green and Springwood primary schools this summer.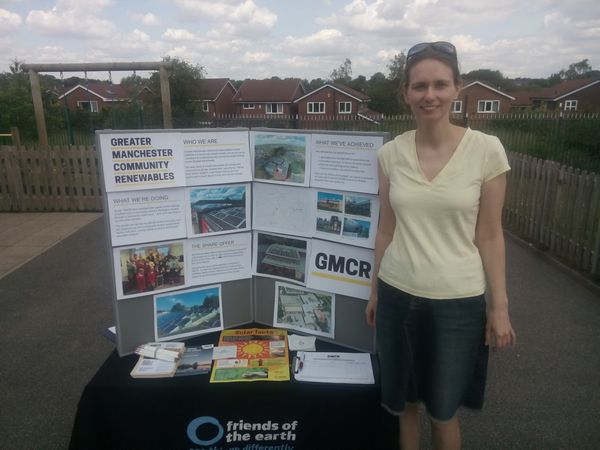 Please help spread the word about our share offer on Facebook, Twitter, or by sharing a link to our invest page.
Thanks for your support!