We're delighted to announce that we reached our share offer target of £100,000 on Friday evening and we have therefore closed the share offer to new applications.
Thanks so much to everyone who has invested and all of you who made the time to promote the project and share it with your contacts!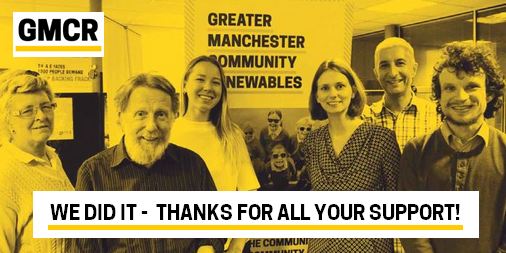 What happens next?
We're still working hard to finalise the legal agreements we need to put in place before we can release the funds, order the equipment and start the installations.
We'll update you again soon…