Fiddlers Lane
It's official!
The solar installation on the roof of Fiddlers Lane Primary School now belongs to GMCR.
You may recall that GMCR lent Moss Community Energy the money to install solar panels at Fiddlers Lane Primary School. It was always their intention to transfer the site to GMCR and we are pleased to confirm that all the paperwork was completed by GMCR, Moss Community Energy, the school and Salford City Council with effect from 20 June. It's great that Fiddlers Lane is now formally a GMCR partner.
Welcome Fiddlers Lane!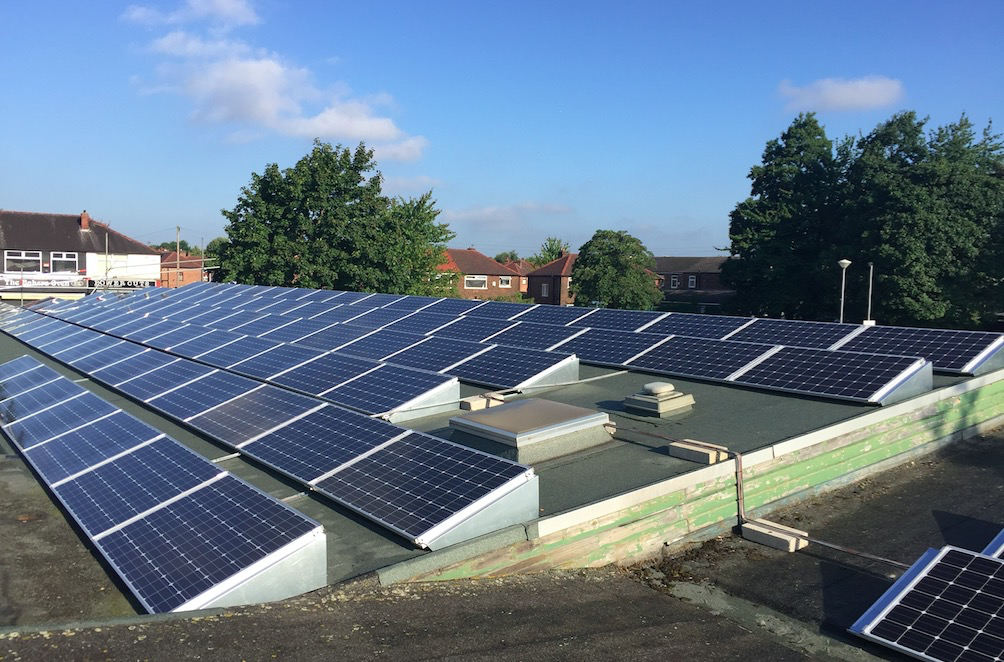 Solar Performance
It was exciting to see the solar panels working well on the sunny days we had in June and as we approached the longest day of the year. If you have been following us on social media, you will have seen our record day so far…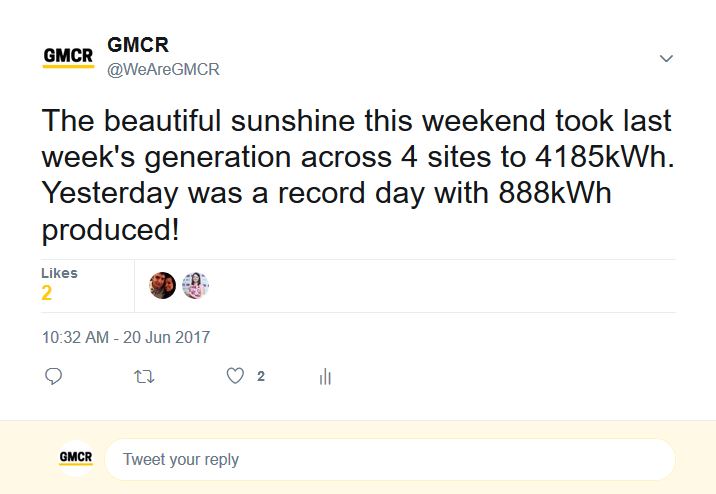 Generation meter readings taken towards the end of the June 2017 show total generation of 59,657kWh since installation across the four sites, almost triple the amount generated towards the end of March. With The Fuse now generating and the longer days, it has made a big difference! Maybe we'll be celebrating 100 MWh later this year?
Community
We are working with Manchester Environmental Education Network (MEEN) to amplify the educational benefits of the solar panels on our school sites. In June, MEEN supported Key Stage 1 children at Fiddlers Lane Primary School take part in an environment-themed assembly.
June also saw the start of Community Energy Fortnight, and we took part in a few of the events, including the Community Energy national conference which was held in Manchester this year.