As you may know, we're on a mission to raise £350,000 in community investment to fund the installation of solar panels at Wellington School in Timperley.  This will save the school money on their electricity bills, meaning they'll have more to spend on education, as well as reducing their carbon footprint. 

The share offer is open to individuals and businesses and the minimum investment is £100.  We're planning to pay annual share interest at 5% from 2025 and repay capital in instalments over 10 years.  Please note that these projections are subject to the performance of the Society and capital is at risk.

We've been out and about promoting the share offer at a range of events including Didsbury Festival, the Northern Sustainability Summit (pictured below), and the MMU Sustainability Festival, as well as delivering leaflets in the Wellington School neighbourhood.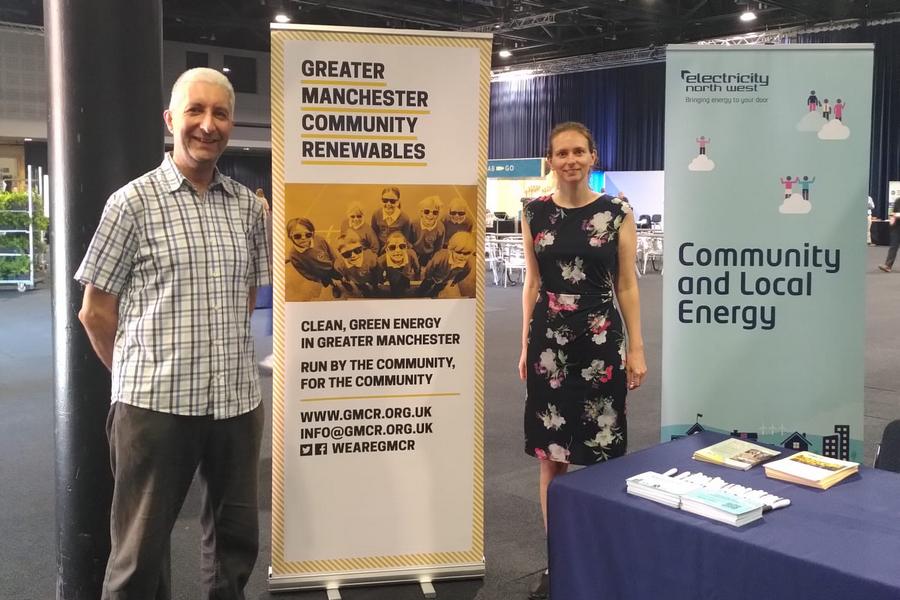 Thanks so much to everyone who has invested with us!  Your support is much appreciated.  We've raised £48,400 so far, so we're making good progress towards the Minimum target but still have a long way to go before we reach £350,000!

However, we have plenty more community engagement lined up over the next couple of weeks.  We're meeting the school's eco-committee today and talking about our project at the school's upcoming open day, at Timperley Sports Club and at Altrincham Festival.

It's our most ambitious share offer yet so we'd be really grateful for your help to get the message out to anyone else who might be interested in investing. You can share our posts on social media (on Facebook, Twitter and LinkedIn) and download the share offer from our Invest page.