Greater Manchester Community Renewables is delighted to invite you to invest in our new community share offer to fund solar panels on four primary schools in Salford.
This will help them save money on their bills, reduce carbon emissions and help the children learn about energy and climate change – and profits from the scheme will go into a community fund to support eco-friendly projects in the local area.
With a minimum investment of £100, you could own a share of this exciting project.and earn share interest of up to 4% each year.
Invest in a brighter future for Greater Manchester
In 2016, people like you funded solar arrays at Irlam Primary School, Fiddlers Lane Primary School, Primrose Hill Primary School and The Fuse (a community centre in Partington).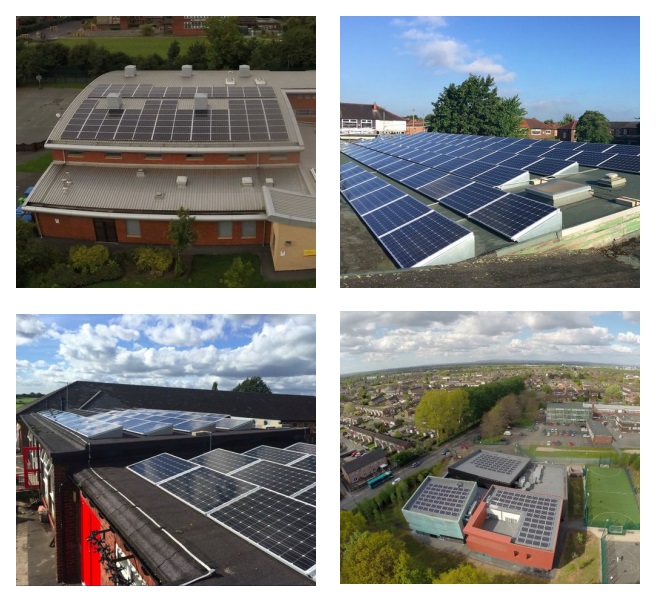 GMCR's solar sites
We're now planning to install solar panels at Broadoak Primary School, Bridgewater Primary School, Light Oaks Infant & Junior Schools and Peel Hall Primary School.
By adding these schools to our project, we'll be able to prevent more carbon pollution, as well as generating an estimated £130,000 of energy bill savings and a £150,000 community fund over the life of the project.
Find out how you can join the clean energy revolution
By investing in GMCR you not only help our schools go solar, you'll also receive annual interest payments of 2.5% to 4% and get your original investment back by the end of the 20 year project (subject to performance).
To find out more, please visit: www.gmcr.org.uk/invest
We look forward to welcoming you as a member of Greater Manchester Community Renewables.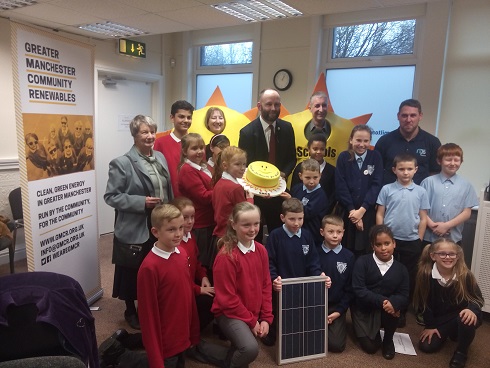 Celebrating the solar installations in Irlam, 2016