Fundraising
Since our last update at the end of June, the response has been amazing!
We rocketed past the £140,000 minimum target needed to install solar panels on three sites – Primrose Hill Primary School in Ordsall, Irlam Primary School and The Fuse in Partington – and we're now closing in on our optimum target of £186,000, which would enable us to fund panels at Fiddlers Lane in Irlam too.
The total investment pledged to date is over £173,000, and we've decided to extend the closing date a bit further to ensure that Fiddlers Lane doesn't miss out – check out our Crowdfunder page to see how we're getting on!
Recent activity
We've been working closely with our partners at Salford City Council and The Fuse on the leases and electricity supply agreements to make sure we have the legal permissions to install the panels and provide our electricity to the sites at a discounted price.
We have also kept up the promotional work with talks at the "No Planet B" festival event organised by Bolton Friends of the Earth, and stalls in Altrincham and at a festival on Kersal Moor in Salford.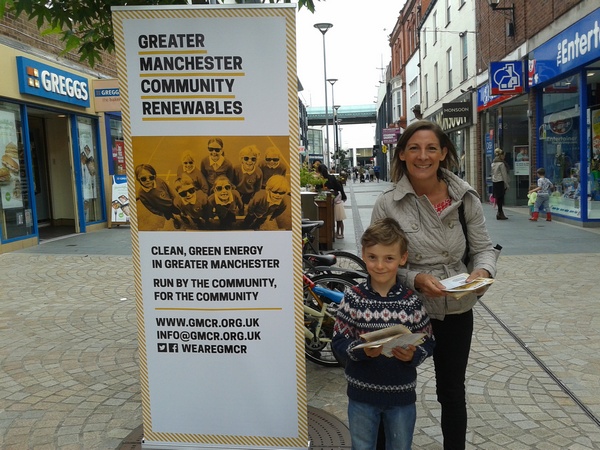 Next steps
We're looking forward to concluding the legal documents so we can accept the first £140,000 of pledges and start the installation process.
In the meantime, we have a little more time to continue our fundraising for the solar panels at Fiddlers Lane Primary School, the fourth site which we're working on with Moss Community Energy.
If you know anyone who's been thinking of investing, please do remind them to get their application in via our Crowdfunder page before it's too late!